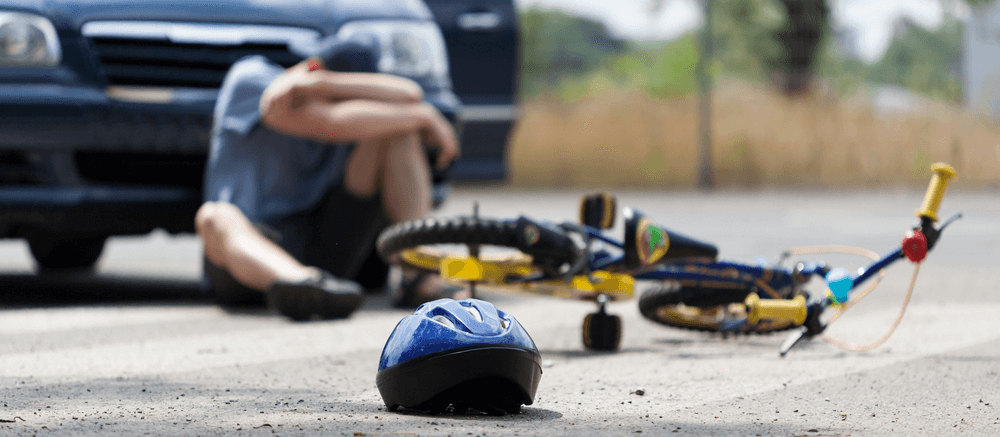 Bicycle Accident Lawyer in
Austin, TX
Cycling is becoming an increasingly popular form of transportation and exercise, and while there are definite physical and environmental benefits, sharing the road with motorists means that cyclists can be at a higher risk for crash-related injuries and deaths. If you've been in a bicycle accident, you may be feeling confused and frustrated. As a Texas personal injury attorney, I can help you navigate through the insurance claims process to ensure that you get the compensation that you deserve.
What If I'm in a Bicycle Accident?
If the unthinkable happens and you are in an accident, there are a few things that you should know:
Seek medical attention immediately. Now is not the time to worry about racking up medical bills. Delaying attention can not only jeopardize your physical health, but also your insurance claim.

Record and document everything. Write down the driver's name, address, phone number, insurance agency, and the make, model and license plate number of the vehicle. Also, record the information of any witnesses to the accident. Take photos of any and all damage.

Do not sign any documents or statements until you have spoken to an attorney. Don't admit fault to anything.
Bicycle Accident Lawsuits
Lawsuits involving bicycle accidents can be more complicated than typical car accidents because there are more traffic laws that need to be taken into account. While it's common to believe that cyclists cause most bicycle accidents, the law gives these cyclists the same rights and responsibilities as all motorists on the road. In fact, in motorist-versus-cyclist accidents, it is far more likely that the motorist is at fault—typically turning into a bicycle path. However, insurance companies tend to misunderstand this point and try to put the cyclist at fault to avoid paying a claim.
After an accident, you may be overwhelmed with financial commitments that you can no longer meet. When you hire a bicycle accident attorney to represent you and file claims, it becomes easier to protect yourself and to get any and all compensation that you deserve. Some of the damages you might be entitled to include:
Medical bills

Lost earning capacity

Lost income

Physical impairment

Property damage

Loss of property

Pain and suffering
Come to the Law Office of Eric Harron
At the Law Office of Eric Harron, I take the time to make sure to give you the best representation and service as your Austin personal injury lawyer. I understand that your future depends getting the compensation you deserve, and I take that responsibility very seriously. I will make sure that your rights are protected as I help you navigate through the insurance claim process. Contact us today to schedule a consultation to get an accurate assessment of your claim.