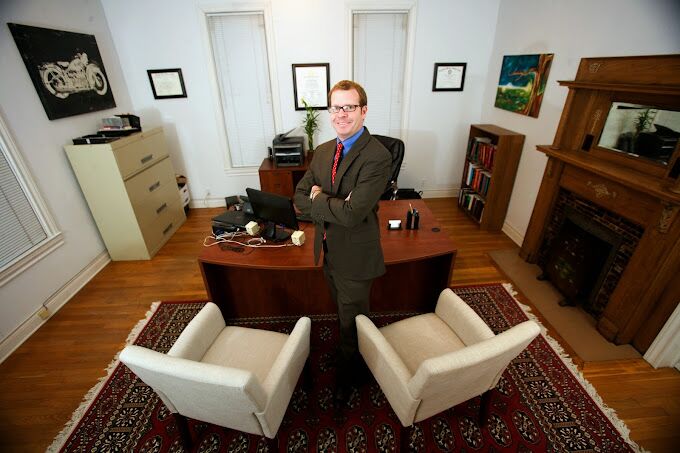 Experienced DWI Lawyer in Cedar Park, TX
Are you or a loved one facing a driving while intoxicated (DWI) charge in Cedar Park, TX? The DWI process can be complex and challenging. You need an experienced DWI lawyer in Cedar Park, TX, on your side.
Continue reading to learn more about the legal process associated with a DWI and what you can do. We also cover how a DWI lawyer can help you protect yourself and save time and money.
What Is the Difference Between a DUI and a DWI?
A DUI (driving under the influence) occurs when a driver is under 21 years old and has any detectable amount of alcohol in their system. A DWI (driving while intoxicated or impaired) is a charge when you are driving and have lost the normal use of your mental or physical facilities due to alcohol or drugs. Or, it is a DWI charge if your BAC is over .08. Impairments that can lead to DWI charges include alcohol use, taking prescribed medications, or using illegal drugs.
Specifically in Texas, age is one of the fundamental differences between these two charges. If you're of legal drinking age and have a BAC (blood alcohol content) of 0.08, then you can be charged with a DWI. If you're under 21, you'll be charged with a DUI even if you have had one sip of beer..
Despite their differences, both charges will severely affect your life for years. Your insurance premiums will likely increase, you may lose your license, and you could even serve jail time.
How Much Does a Lawyer Cost for a DWI in Texas?
The cost to hire a DWI lawyer in Cedar Park, Texas, varies as each legal situation differs. But more experienced lawyers tend to charge higher fees, while less experienced lawyers may offer their services at lower rates. Rates vary from case to case depending on many factors. But, the Law Office of Eric Harron always explains all fees up front before any cost is incurred to you.
Though if you're worried about your budget, The Law Office of Eric Harron offers aggressive representation at affordable rates. Contact us to learn about our service rates.
Should I Get A Lawyer for a DWI?
Yes. A DWI charge is so serious that most courts will not allow you to go unrepresented. Although lawyer fees are part of the many costs of a DWI, hiring a lawyer could save you money in the long run. The rates discussed above are just a fraction of what you can pay in monetary fines, not to mention having to serve jail time, if found guilty.
Having an experienced DWI lawyer representing you can also get your case dismissed or the charge removed from your record. If you enter plea negotiations with the state's prosecutor, having a DWI lawyer will give you an upper hand in discussions with them.
It's even more beneficial to work with a DWI lawyer who's known for being aggressive in their representation, so contact The Law Office of Eric Harron today.
Investing in a skilled DWI attorney in Cedar Park, Texas, is the best option when dealing with the state of Texas. You can count on The Law Office of Eric Harron, as we have extensive knowledge of the court's inner workings and the DWI process. We can also help with the following:
Review and explain court documents and terminology
Guide you to make decisions that are in your best interest
Identify weaknesses in your arrest process and documents
Potentially prevent your license from being suspended
Possibly get charges dismissed before going to court
What Is the Current Average Cost of a DWI?
According to the Department of Transportation, the fines and punishments involved with a DWI for an adult are as follows:
First Offense

Up to a $2,000 fine
Up to 180 days in jail (with three mandatory days)
Loss of driver's license for up to a year
Second Offense

Up to a $4,000 fine
Between one and 12 months in jail
Loss of driver's license for up to two years
Third+ Offense

Up to a $10,000 fine
Between two and ten years in prison
Loss of driver's license for up to two years
A state fine between $3,000 and $6,000 may also be imposed on each infraction.
Additional DWI costs can include fees associated with:
Bail
Court
Hiring a DWI lawyer
Probation
Interlock system installation
Increased insurance
Vehicle towing
Education courses
You could face more than $20,000 in fees depending on your legal situation.
Try to avoid these punishments by hiring an assertive DWI lawyer in Cedar Park, Texas, with affordable rates, The Law Office of Eric Harron could help you save money in the long run.
How Do I Resolve a DWI in Texas?
Even if you can't get your charge dropped, working with a DWI attorney in Cedar Park, Texas, can aid in the resolution process. The first step is contacting our office as soon as the charge occurs. You only have 15 days to request a hearing before your license is suspended, so act quickly.
After you contact us, we'll assist in setting up your DPS driver's License hearing and court hearings and handling the next steps. We will keep you involved and informed throughout the process so you know what to expect.
How Do I Get a DWI Dropped in Texas?
Working with an experienced DWI attorney who can handle your case is vital. You can fight the charge by preventing the prosecution from proving your guilt. Methods to achieve this goal include:
Disproving that the officer had a lawful reason to pull you over
Demonstrating that the officer performed the arrest improperly
Proving that the officer administered sobriety tests incorrectly
When the situation occurs, it's vital to take meticulous notes about your previous actions. Examples include:
Whether you had a good night's sleep
Information about your meals and what time you ate them
What you drank throughout the day
Any medications you take and the side effects they can cause
Anyone who can be a beneficial witness
Everything that happened during the arrest
Plea Negotiations
Using all the information you gathered above, you work with your DWI lawyer to potentially get a plea resolution, which could lessen the punishment you receive. In 2022, there were a total of 82,843 DWI charges reported. Of those reported, 13,601 were convicted of a different charge than the original DWI. This is due to a DWI lawyer getting a plea resolution for their client.
In plea negotiations, your lawyer works with the prosecution to come to a resolution that both sides agree to. Two different types of plea agreements are typically made: Reducing or dismissing charges or lowering the sentence. Reducing charges is the better deal because it changes what you're charged with which has less of an impact on your criminal record..
Understand that with plea negotiations, you also may have to give up something. For example, you may agree to plead guilty to your DWI charge, even though you're innocent until proven guilty, for a smaller sentence or reduced fine. A reduced charge could be going from a DWI to reckless driving, or going from a felony DWI to a misdemeanor DWI.
If you're looking for a Cedar Park, Texas DWI attorney who can firmly negotiate on your behalf, contact The Law Office of Eric Harron.
Feel Confident with The Law Office of Eric Harron
Facing a DWI charge can be overwhelming and frightening, but working with The Law Office of Eric Harron will make it easier. We're an accomplished firm with over 15 years of experience. Over the years, we have successfully helped many clients in the same situation, and we're confident we can help you.
We care about our clients and will fight for the best possible outcome. Contact us today for a free consultation and pricing details.